A virtual tour of the University of Hertfordshire's campus.
Meets students, discover the uni's facilities, and play thematic minigames!
graphics by Maxime Congy
​​​​​​​
2021 - Development Time: 1 month
Game Design, Level Design, Programming, Animation, Sound Design, FXs
Their goal was creating an accessible virtual experience to provide an overview of their facilities and student life at Herts.
I worked with 3D artist Maxime Congy to recreate the University's Campus as accurately as possible.

While Maxime made faithful models of the university's main facilities, I attempted to create a fluid level design as well as a coherent tour of the campus.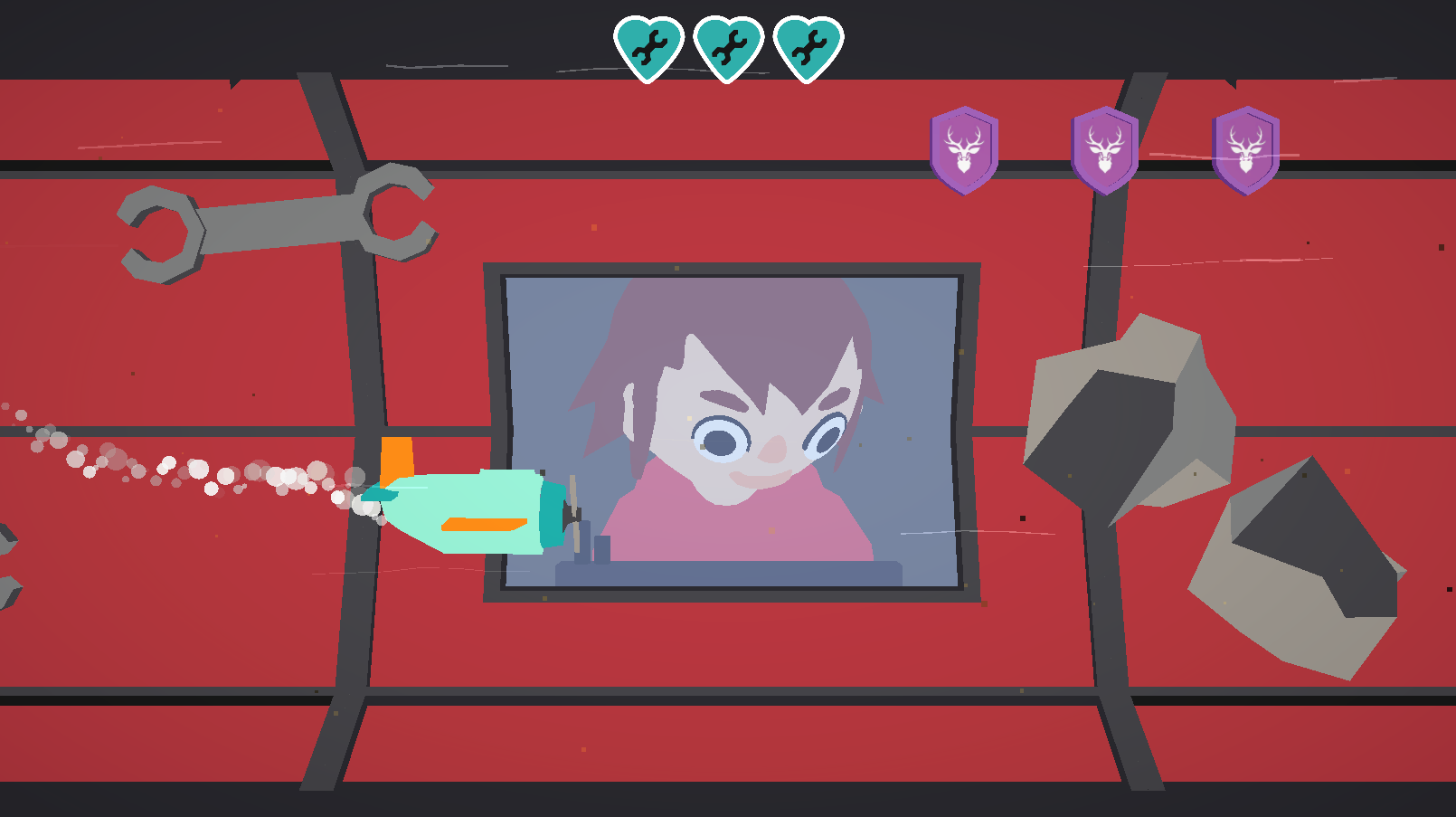 I suggested we design a series of minigames for two purposes :
- Giving recreation to the player punctually, and thus motivate him to go further in the game
- Capture the essence of a series of key university facilities, such as the accomodation or the restaurant

We ended up creating 6 minigames, each with its own gameplay, providing a series of rewards which the player needs to accomplish the end goal.

​
The player is consistently rewarded throughout his adventure, to keep him going, and motivate him to do a series of actions :

- Talk to characters
- Learn about facilities
- Perform in minigames (and feel invested)
A series of "student" characters have been placed along the player's path to provide details about their particular field.

Theses dialogues are kept short and simple so they don't become boring.

More complex displays, containing real-life pictures and detailed descriptions, can be seen by interacting with various structures.

Those are meant specifically for aspiring students and can be skipped easily.
The player's character is customizable, to create feelings both of immersion and inclusion.
Kyle Cambell, a higher ed marketing specialist, has recognized the project in this post!